Waiting on Wednesday is a weekly event hosted by Jill of Breaking The Spine. This event highlights the upcoming books that we're eagerly anticipating.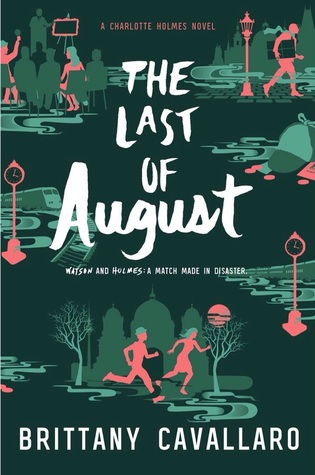 Title: The Last of August
Author: Brittany Cavallaro
Publisher: Katherine Tegen Books
Date of Publication: February 14, 2017



In the second brilliant,
action-packed book in the Charlotte Holmes trilogy, Jamie and Charlotte
are in a chase across Europe to untangle a web of shocking truths about
the Holmes and Moriarty families.

Jamie Watson and Charlotte
Holmes are looking for a winter break reprieve in Sussex after a fall
semester that almost got them killed. But nothing about their time off
is proving simple, including Holmes and Watson's growing feelings for
each other. When Charlotte's beloved uncle Leander goes missing from the
Holmes estate—after being oddly private about his latest assignment in a
German art forgery ring—the game is afoot once again, and Charlotte
throws herself into a search for answers.

So begins a dangerous
race through the gritty underground scene in Berlin and glittering art
houses in Prague, where Holmes and Watson discover that this complicated
case might change everything they know about their families,
themselves, and each other.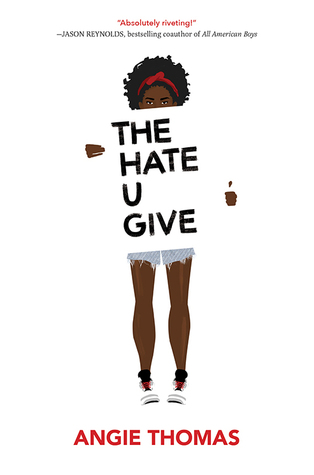 Title: The Hate U Give
Author: Angie Thomas
Publisher: Balzer + Bray
Date of Publication: February 28, 2017

Sixteen-year-old Starr
lives in two worlds: the poor neighbourhood where she was born and
raised and her posh high school in the suburbs. The uneasy balance
between them is shattered when Starr is the only witness to the fatal
shooting of her unarmed best friend, Khalil, by a police officer. Now
what Starr says could destroy her community. It could also get her
killed. Inspired by the Black Lives Matter movement, this is a powerful
and gripping YA novel about one girl's struggle for justice. Movie
rights have been sold to Fox, with Amandla Stenberg (The Hunger Games)
to star.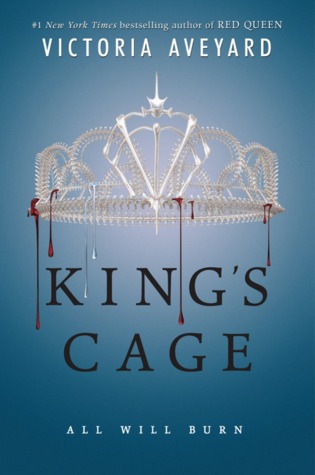 Title: King's Cage
Author: Victoria Aveyard
Publisher: HarperTeen
Date of Publication: February 07, 2017
In this breathless third
installment to Victoria Aveyard's bestselling Red Queen series,
allegiances are tested on every side. And when the Lightning Girl's
spark is gone, who will light the way for the rebellion?

Mare
Barrow is a prisoner, powerless without her lightning, tormented by her
lethal mistakes. She lives at the mercy of a boy she once loved, a boy
made of lies and betrayal. Now a king, Maven Calore continues weaving
his dead mother's web in an attempt to maintain control over his
country—and his prisoner.

As Mare bears the weight of Silent
Stone in the palace, her once-ragtag band of newbloods and Reds continue
organizing, training, and expanding. They prepare for war, no longer
able to linger in the shadows. And Cal, the exiled prince with his own
claim on Mare's heart, will stop at nothing to bring her back.

When
blood turns on blood, and ability on ability, there may be no one left
to put out the fire—leaving Norta as Mare knows it to burn all the way
down.
Source: Goodreads