Waiting on Wednesday is a weekly event hosted by Jill of Breaking The Spine. This event highlights the upcoming books that we're eagerly anticipating.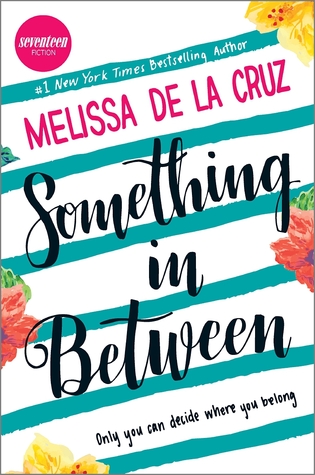 Title: Something In Between
Author: Melissa De La Cruz
Publisher: Harlequin Teen
Date of Publication: October 4, 2016
It feels like
there's no ground beneath me, like everything I've ever done has been a
lie. Like I'm breaking apart, shattering. Who am I? Where do I belong? 
Jasmine
de los Santos has always done what's expected of her. Pretty and
popular, she's studied hard, made her Filipino immigrant parents proud
and is ready to reap the rewards in the form of a full college
scholarship.
And then everything shatters. A national scholar
award invitation compels her parents to reveal the truth: their visas
expired years ago. Her entire family is illegal. That means no
scholarships, maybe no college at all and the very real threat of
deportation.
For the first time, Jasmine rebels, trying all
those teen things she never had time for in the past. Even as she's
trying to make sense of her new world, it's turned upside down by Royce
Blakely, the charming son of a high-ranking congressman. Jasmine no
longer has any idea where—or if—she fits into the American Dream. All
she knows is that she's not giving up. Because when the rules you lived
by no longer apply, the only thing to do is make up your own.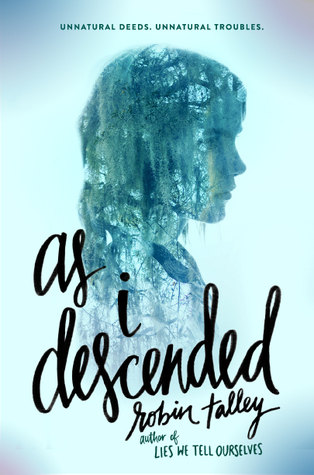 Title: As I Descended
Author: Robin Talley
Publisher: Harlequin Teen
Date of Publication: September 6, 2016
Maria Lyon and Lily Boiten are their school's ultimate power couple—even if no one knows it but them.

Only one thing stands between them and their perfect future: campus superstar Delilah Dufrey.

Golden
child Delilah is a legend at the exclusive Acheron Academy, and the
presumptive winner of the distinguished Cawdor Kingsley Prize. She runs
the school, and if she chose, she could blow up Maria and Lily's whole
world with a pointed look, or a carefully placed word.

But what
Delilah doesn't know is that Lily and Maria are willing to do
anything—absolutely anything—to make their dreams come true. And the
first step is unseating Delilah for the Kingsley Prize. The full
scholarship, awarded to Maria, will lock in her attendance at
Stanford―and four more years in a shared dorm room with Lily.

Maria
and Lily will stop at nothing to ensure their victory—including
harnessing the dark power long rumored to be present on the former
plantation that houses their school.

But when feuds turn to
fatalities, and madness begins to blur the distinction between what's
real and what is imagined, the girls must decide where they draw the
line.

From acclaimed author Robin Talley comes a
Shakespeare-inspired story of revenge and redemption, where fair is
foul, and foul is fair.