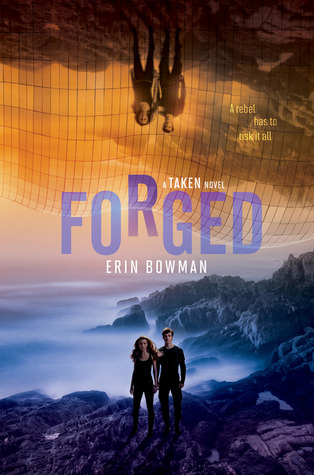 Title: Forged (Taken, #3)
Author: Erin Bowman
Publisher: HarperTeen
Published: April 14, 2015
The time has come to make a stand.
Gray
Weathersby and his group of rebels are determined to bring down the
Franconian Order. But they may be too late. The Order is closer than
ever to its ultimate goal—building an unstoppable army—and every
generation of Forgeries is more sophisticated, harder to detect, and
deadlier than the one before.
Now the rebels have joined forces
with new allies, the Expats. But when even the most familiar faces can't
be trusted, Gray will have to tread carefully if he wants to succeed—or
survive.
This book is exciting and full of intense scenes. I experienced a various emotions while reading but mostly I felt sad for there were people who had an unacceptable death. Too many people sacrificed just for the sake of freedom. I had to stop in some chapters because I just can't take the fact that those scenes happened. I had these reactions while reading and gonna stop and said "NO!" or "OMG" or "THAT DIDN'T HAPPEN". 
I love the book like I loved the first two books (Taken and Frozen) I got hooked to the trilogy for it tackled about the rebellion and trying to have a peaceful society. At this book, too many happened before they had the freedom they have been wanted for so long, the truth that they've been aiming for to be revealed. Adventurous but challenging is how I will describe about the every scenes. Aside from that, the romance between Gray and Bree, it was a good one to be honest. I like their tandem. Both has strong personality but deep inside is someone that cares a lot, tho I miss the Gray and Emma story, still the book ended up with a good romance story too. 
All in all, the book is awesome. The book ended up with a good story. Freedom, peace, love and friendship was all there to remember.
"Loving someone is self-destructive." 
"Some things never change."
My Rating